Home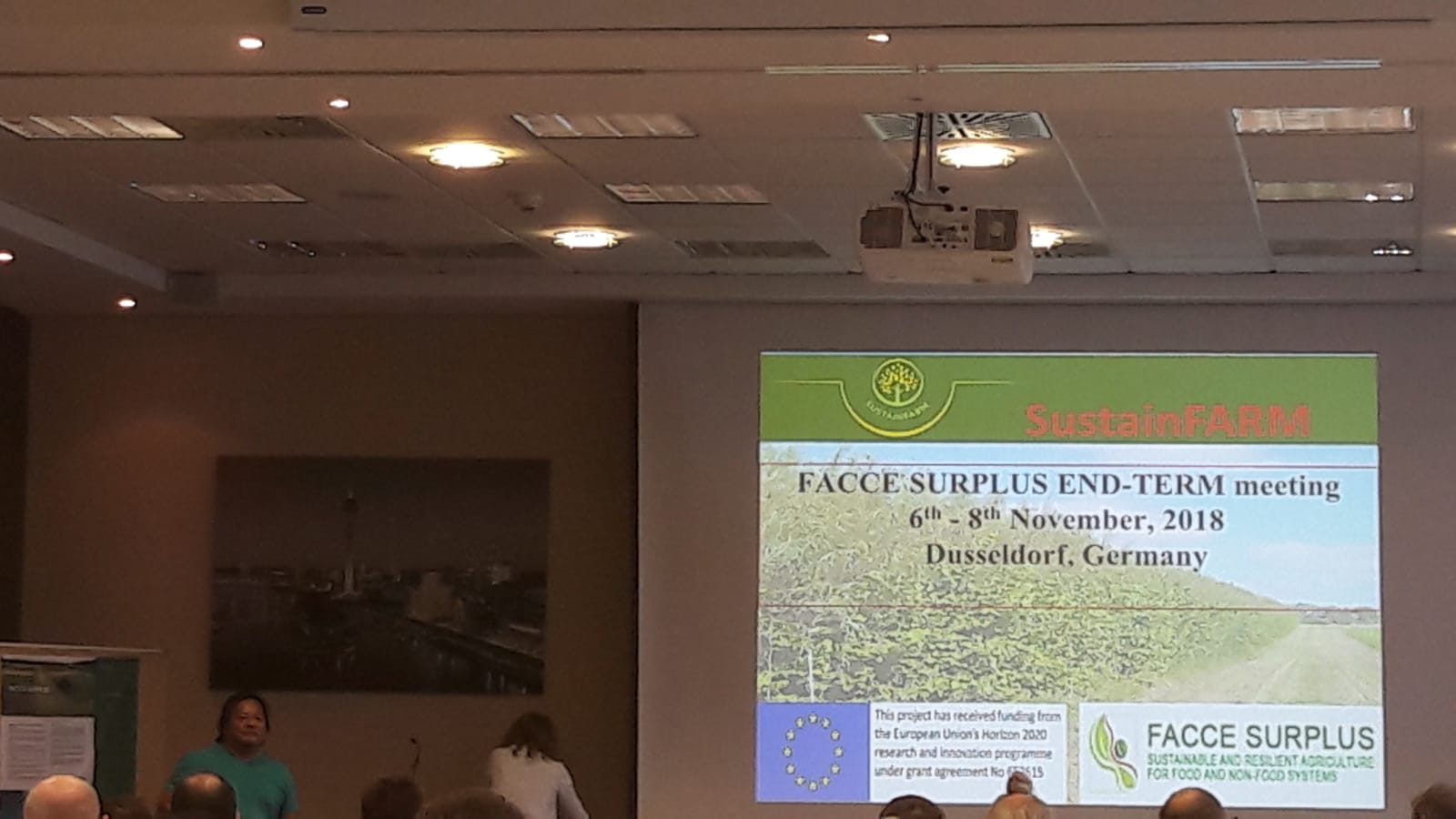 SustainFARM team participated at the FACCE SURPLUS end-term meeting in Dusseldorf, Germany (6th to 8th November 2018). The event gave the opprtunity to present the project results by coordinator Bhim Bahadur Ghaley from Copenhagen University. Moreover, two SustainFARM posters have been presented. The meeting allowed disussing the topic on integrated food- and non-food biomass production with 120 researchers, funders and stakeholders from all of Europe.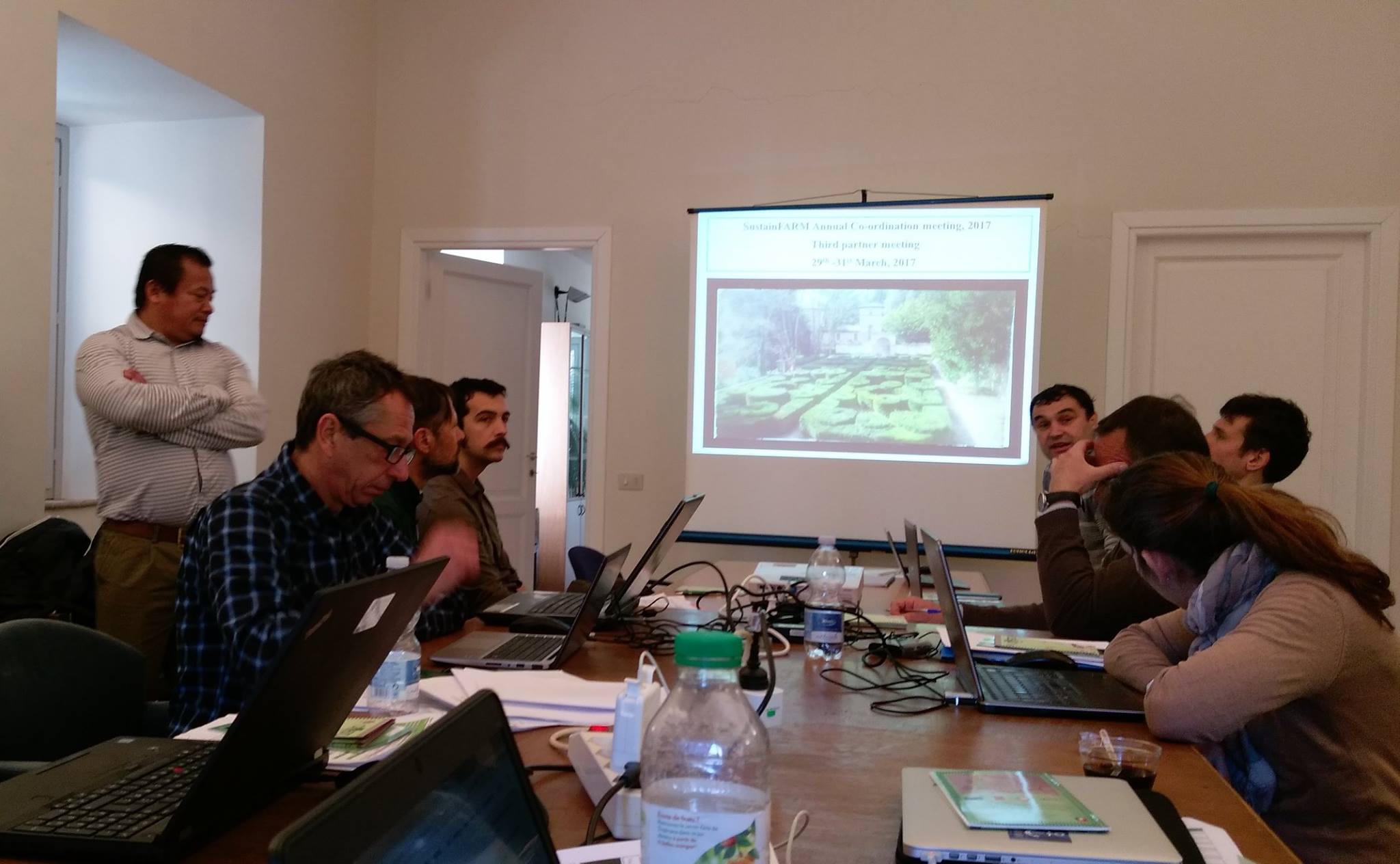 SustainFARM partners meet on 29th-31st March 2017 at CNR in Porano, Italy.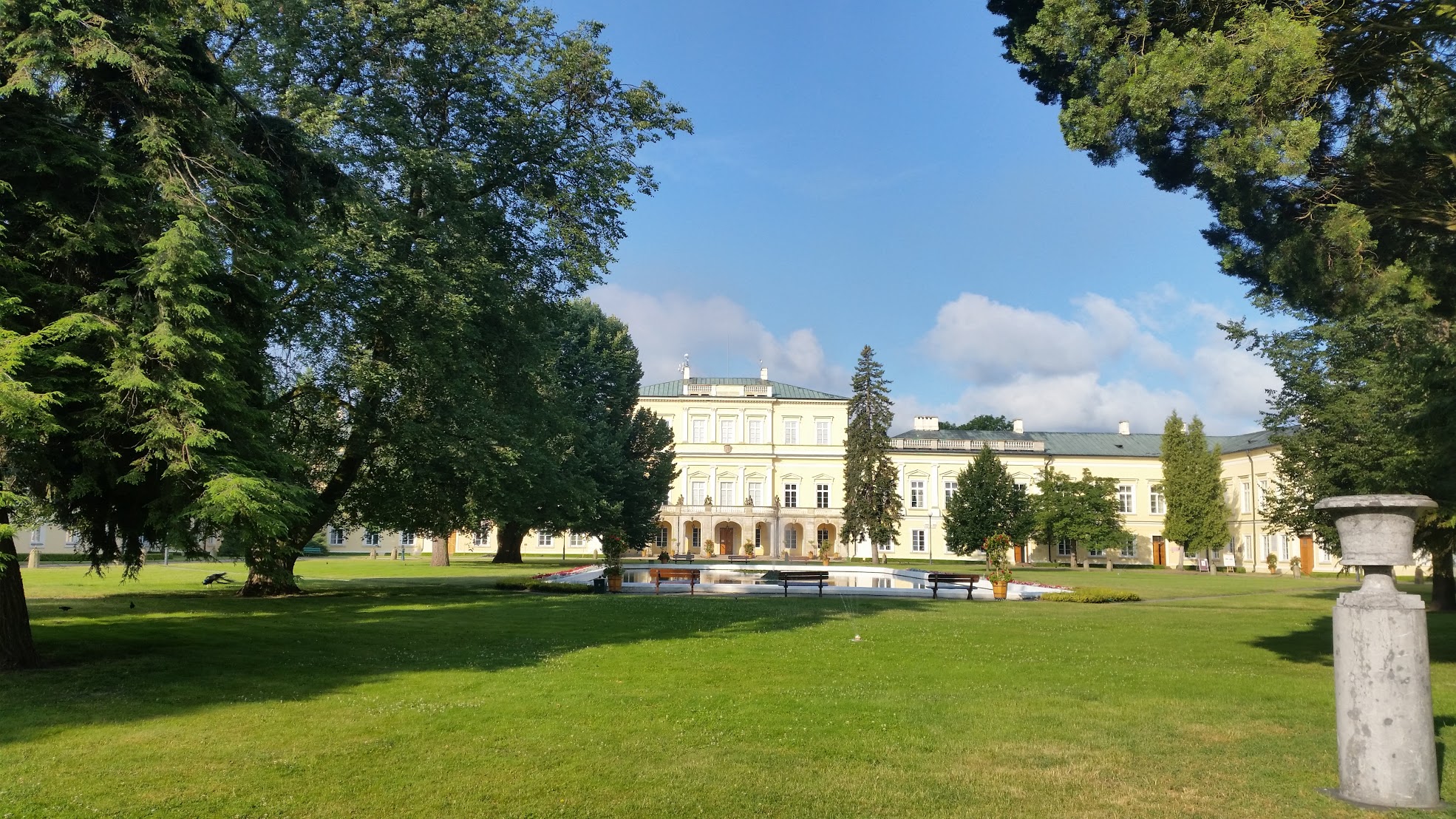 SustainFARM partners meet on 5th-6th September 2017 at IUNG-PIB in Puławy, Poland.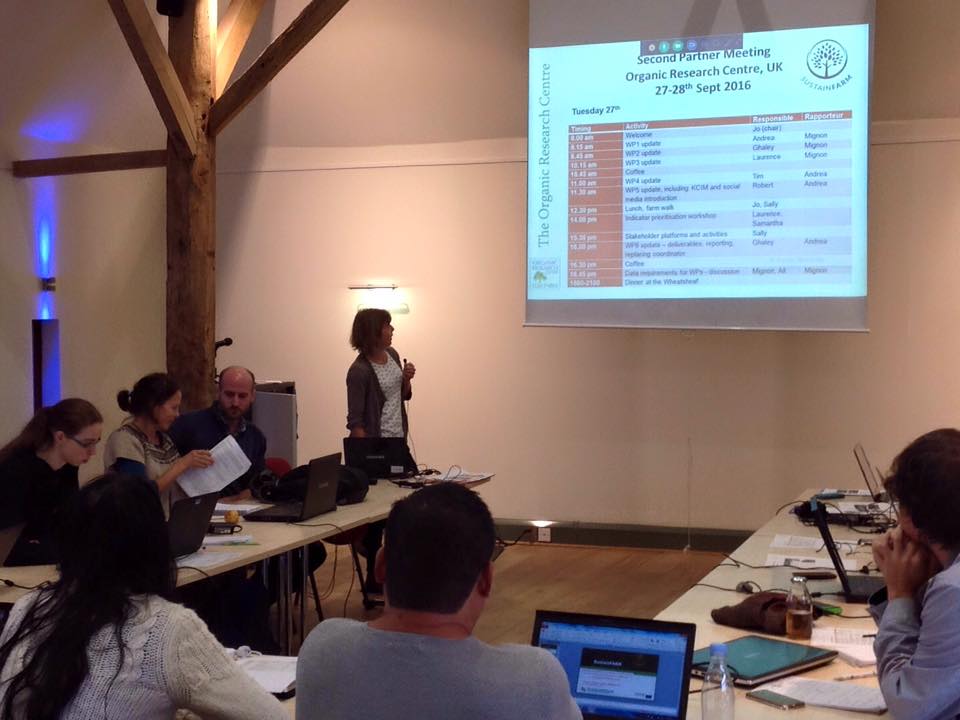 Our second partner meeting was held on 28th September at The Organic Research Centre in UK.